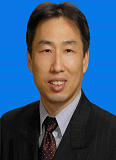 Prof. Tongguang Zhai
Shandong Jianzhu University, China
PhD degree from University of Oxford, worked as a tenured professor in department of Chemical and materials engineering, University of Kentucky, published over 90 SCI papers with one being selected as the 1993/1994 best paper in Materials Characterization, conducted about 20 research projects as a PI, supervised over 10 PhD students, received an CAREER Award from USA NSF.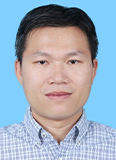 Prof. Shilu Dai
South China University of Technology, China
In 2011, he was awarded the nomination Paper Award for Excellent Doctoral dissertation of Liaoning Province. In 2012, he was selected as the seventh batch of school-level training objects of "Thousand Hundred and Ten Projects" of Guangdong colleges and universities; In 2019, he was selected as the top Young scientific and technological Innovation talents of Guangdong Province.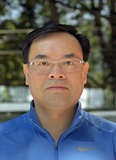 Dr. Yu Chen
South China University of Technology, China
Since 1994, he has been working as a researcher in the Institute of Intelligent Manufacturing of Guangdong Academy of Sciences. He has presided over and completed dozens of national, Guangdong, and Guangzhou key science and technology projects, and won the third prize of the Guangdong Science and Technology Progress Award as well as the first prize of the Science and Technology Progress Award in Yuexiu District of Guangzhou. He has published a book on automation and more than ten papers in core journals. He has chaired dozens of large enterprises' intelligent manufacturing engineering application projects, such as Thomson Foshan Color Picture Tube Computer Integrated Manufacturing System (CIMS), Zhuhai BYHEALTH Digital Workshop System, Shenzhen CIMC Container Manufacturing Execution System, Heilongjiang Nestle Food Workshop Manufacturing Execution System, Guangzhou Avon Cosmetics Manufacturing Execution System, Guangzhou Danzhi Group Production Process Management Control System, etc. Boasting abundant practical experience, he has a strong guidance ability to promote the transformation and upgrade the development of enterprises.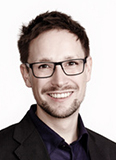 A.Prof. Florian Voge
Jinan University, China
Dr. Florian Vogel joined the Institute of Advanced Abrasion Resistance and Functional Materials at Jinan University in Guangzhou in April 2019. Dr. Vogel received his PhD in Materials Science and Engineering from Technical University of Berlin in 2014. He then worked as a postdoctoral researcher and head of the Atomic Probe Laboratory at the Helmholtz-Center Berlin for Materials and Energy. Dr. Florian Vogel has been involved in high-temperature materials research for more than a decade and has accumulated extensive knowledge and experience in the field of atomic three-dimensional probes (APT) and transmission electron microscopy (TEM). He has published several SCI papers in Nature Communication, Acta Materialia and other well-known international journals as the first author/corresponding author. He presided over three national projects, namely the German Research Foundation (DFG) project (" Layered microstructure and Nano-mechanical Properties in Co3(Al,W) Alloys ", 309,250 euros, equivalent to 2.33 million yuan), National Natural Science Foundation of China (NSFC) Young Foreign Scholars Fund (" Layered Microstructure in Cobalt-based high-temperature superalloy Materials ", 350,000 yuan), National Natural Science Foundation of China (NSFC) "High-entropy superalloys strengthened by hierarchical microstructures -- A novel approach to next. generation high-temperature structural materials, 800,000 yuan). He has presided over 4 provincial projects, including 1 project of Natural Science Foundation of Guangdong Province, 1 special project of Enterprise Science and Technology Commissioner of Guangdong Province, and 2 open funds of State key laboratories. Participated in an international collaborative study on an international standard for three-dimensional atomic probes (APT).
---
---
---